WHAT PEOPLE LOVE ABOUT RALEIGH
Raleigh feels like a city planted inside a massive park. No matter where you turn, you'll find grassy green lawns in the shadow of downtown skyscrapers, mature pines and oaks towering over suburban homes and squat office buildings, and tree-lined streets and streams winding through gently rolling hills. But Raleigh isn't just known for its lush parkland; the city is also known for its thriving high-tech companies, world-class healthcare, and prestigious public schools and universities. Downtown Raleigh celebrates just about every weekend with festivals, food truck rodeos, or live entertainment. Local colleges like North Carolina State University host some of the best sporting events in the Triangle. And Raleigh's shopping centers, golf courses, parks, and preserves are always popular destinations.
COMMUNITIES
Raleigh's neighborhoods offer something for every lifestyle! Here, you'll find country club communities, historic neighborhoods, 55+ communities, master-planned developments, condominium buildings, and even intimate luxury enclaves.
EMPLOYMENT
Science, technology, finance, education, and hospitality drive Raleigh's local economy. Among the city's major employers are Red Hat, Duke Energy, PNC Bank, WakeMed, and North Carolina State University, just to name a few.
HEALTHCARE
Hospital systems like WakeMed and Rex Healthcare serve the Raleigh area and are among the best in the Triangle. US News & World Report even named WakeMed's Raleigh hospital as the #11 hospital in North Carolina!
FAYETTEVILLE STREET
Stretching from the historic State Capitol building to the contemporary Duke Energy Center for the Performing Arts, Fayetteville Street is the heart and soul of Raleigh. It seems like there's something happening every weekend on this half-mile stretch, from outdoor movies at the plaza in the summertime to grand holiday parades down the street in the winter. Craving a bite to eat? Try the sushi from Sono, the Southern comfort food from Bare Bones, and the organic juices from Raleigh Raw. In the mood for nightlife? Order your favorite craft beer or cocktail from the Colonial-inspired Capital City Tavern, the nautical-themed Anchor Bar, or the nostalgic Coglin's.
NORTH CAROLINA STATE UNIVERSITY
Founded in 1887, North Carolina's largest university is part of the fabric of Raleigh life. New students and longtime Raleigh residents alike flock to NC State's football and basketball stadiums for high-energy games, pack Hillsborough Street during Homecoming and Packapalooza, and think up any excuse to tour the state-of-the-art Talley Student Union building. NC State is a premier research university on the cutting edge of science and technology, which is why it is considered one of the anchoring universities of Research Triangle Park.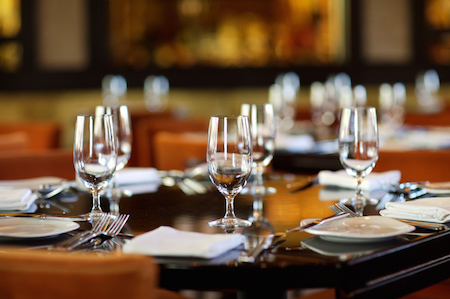 NORTH HILLS
For a shopping, dining, and entertainment experience like no other, visit the upscale North Hills area. A healthy blend of residential, retail, and office space, North Hills has transformed from a small suburban shopping mall into a bustling "midtown." Its outdoor shopping plaza boasts a beautiful courtyard (home to a weekly farmers' market and summertime Beach Music concert series), a collection of bars and restaurants intermingled with boutiques, and major department stores like Target and JC Penney. Across the street, high-rise office and apartment buildings share space with even more upscale shops and restaurants.